West Yorkshire Liaison and Diversion (L&D) Service has developed and established a comprehensive Learning Disability and Neurodiversity pathway.
The West Yorkshire L&D pathway for service users identified with a diagnosis or potential diagnosis of a learning disability, autism or other neurodiverse conditions was first introduced in March 2020 and it continues to be adapted and developed to meet the needs of our service users, many of whom have benefitted from being referred into it. We have made a significant number of referrals to the appropriate diagnostic services and without L&D's intervention, they may have remained unsupported and undiagnosed.
Through initial screening, service users identified as possibly having a learning disability, Autism or other neurodiverse condition are referred directly to our Registered Learning Disability Nurse (RNLD) for further consideration. Where appropriate, our RNLD will complete a full assessment followed by referral into social care or Community Learning Disability Services. A referral check list has been introduced to support the referral process and to avoid duplication of information.
Utilising our links within the courts across West Yorkshire and comprehensive court reports we have also been successful in diverting a number of our neurodiverse service users away from imminent custodial sentences towards more rehabilitative community sentences and engagement with community health and social care professionals.
Our RNLD visits all West Yorkshire L&D teams on a regular basis to raise awareness and is a point of contact for all practitioners across the district to discuss / provide advice and guidance where necessary.
Part of the RNLD role is to raise awareness of learning disabilities, autism and other neurodiverse conditions to criminal justice professionals across West Yorkshire as well as raising awareness of the criminal justice system to service users and their carers, whether family, friends or heath and social care professionals.
Learning and Resource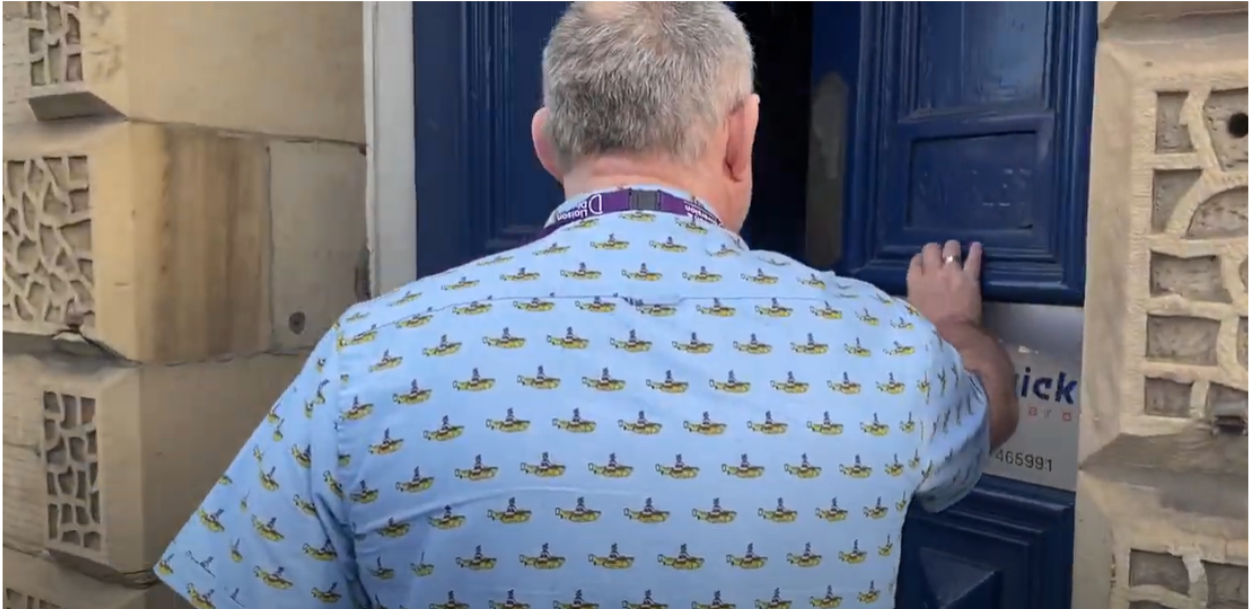 The last few years has seen the development and launch of SOLDA-CJS. This is a website West Yorkshire L&D's our Learning Disability Nurse has been involved in developing with Coventry University and a wealth of other criminal justice and healthcare professionals across the country which looks at supporting individuals with a learning disability, autism and other neurodiverse conditions who are unable to navigate themselves without support through the machinations of the criminal justice system.
This website is directed at criminal justice professionals who may well support or come into contact with neurodiverse individuals with a view to increasing their own understanding and knowledge base so they can best support these vulnerable clients at all stages in the criminal justice process.
The website has a number of case studies and life stories of three service users with neurodiverse conditions who have been let down in the past by health and criminal justice services, and with input from a wide variety of other professionals from the CJS and healthcare sector, it looks to advise on how the mistakes made could have been avoided and also to identify how services have began to improve, including the positive difference the Liaison and Diversion Service can make for vulnerable service users within the criminal justice system.
The website also has a wealth of resources and links to websites, guides, legislation and so forth that can be utilised by healthcare, social care and CJS professionals. Our aim is to continue to develop this website to meet the needs of those using it and we will continue to add information, links and guidance so we can build up a huge reliable resource moving forward.
Click the below image to visit the SOLDA-CJS website.

"You have been brilliant in supporting me in such a short space of time and I can't thank you enough for what you've done for me."
"Your help has been really supportive to all of us, in fact it is the most support we have actually received so far. Again we really appreciate your support – its made a world of difference!"
"Many thanks! Your report made me cry – you are about the only 'professional' who has 'got me' since my diagnosis."