Tuesday 8th March, 2022
International Women's Day 
Today is a day to celebrate the social, economic, cultural, and political achievements of women. But also, a day to raise awareness and challenge the inequality, bias and stereotypes that are still very much present.
Join us today to
#BreakTheBias.
Imagine a gender equal world. A world free of bias, stereotypes and discrimination. A world that's diverse, equitable, and inclusive. A world where difference is valued and celebrated. Together we can forge women's equality. Collectively we can all #BreakTheBias.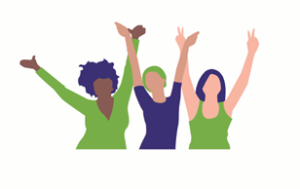 West Yorkshire Liaison and Diversion understands the importance of creating a safe, equal and inclusive environment for both our female service users and team members.
Everyday, we empower women to access equal opportunities and relevant support to divert them away from the Criminal Justice System.
We are proud of the female specific pathway our service has developed, it is continuously evolving with the aim to support the various needs of our female service users. This pathway is made up of two Tiers. Each of our teams has a Tier 1 female specialist practitioner, offering support pre-sentence. Our Tier 2 workers are supporting West Yorkshire revolving door females within custodial settings, in partnership with a range of services to ensure release plans are in place and crucially, they are supported into those services.
You can find more information about the development of our Female Pathway and our Partners on our website:
For further information on International Women's Day, details of how you can get involved and access to great resources, head to: