International Youth Day
12 August 2022
Happy International Youth Day!
International Youth Day focuses on the difficulties that some young people are experiencing worldwide, it aims to take initiatives and actions that will increase opportunities for them.
On 17 December 1999, the United Nations General Assembly endorsed the recommendation made by the World Conference of Ministers Responsible for Youth that 12 August be declared International Youth Day.
To learn more, click on the image below.

---
Our Service
At West Yorkshire Liaison and Diversion, Practitioners specialised in working with young people are positioned across all of our teams aiming to produce the best possible outcomes and better futures for young people who come into contact with the Criminal Justice System.
Our Practitioners shared their thoughts about working with young people, and shared some of the great feedback they've received when supporting them:
"I believe young people having a strong support network is vital to give them an opportunity to succeed and live well. It's important we recognise this and ensure people have access to the right support from a young age."
– Chelsie, Support Time Recovery Worker
"Working for L&D is so refreshing. We see young people at the most vulnerable time, give them support and make sure they have the chance to achieve their full potential. Our time with them is brief but the impact can last a lifetime." –
Jim, Support Time Recovery Worker, Young Person Lead
"Since my child has been working with Mohammed, his behaviour and attendance to school has improved massively, his actions and his language to others has changed dramatically. He is more mature, and knows how to be more sensible, he has slowly been able to open up and able to speak freely about how he feels and what is upsetting him. I appreciate all the work that Mohammed has done and all the time he has spent with my son."
– Feedback: Mohammed, Support Time Recovery Worker, Young Person Lead
"I have felt like no one has ever listened to me and Una has given me no judgement. She has given me so many techniques and using henna and breathing techniques helped me control my anger and put me in a good place."
– Feedback: Una, Therapeutic Practitioner For Invictus Wellbeing & Liaison & Diversion
---
Working alongside great organisations, we deliver the below projects providing support for young people.
The Brew Project
Working with Invictus, we are delivering The Brew Project in Calderdale around young people's mental health and wellbeing. The project offers low level emotional and wellbeing interventions for those young people who are unable to access CAMHS support. There is a focus on the positive and protective factors in a young person's life encouraging them to reach their full potential.
We have seen some significant successes, diverting young people away from CAMHS which inevitably produces efficiencies within the system but also allowing us to intervene early to reduce the escalation and achieve the best outcomes for young people.

Custody Diversion Project
There are numerous St Giles Peer Support Workers across our West Yorkshire teams delivering the Custody Diversion Project. The project aims to help children and young people affected by/involved in gangs, county lines, youth violence and child criminal exploitation to move away from these negative influences, and to develop greater resilience and more positive lifestyles.
Children and young people are provided with intensive one-to-one casework and mentoring delivered in community and home settings. St Giles staff also work closely with families and with professionals from other statutory organisations including social services and youth offending teams.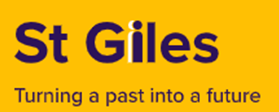 To find out information about our partnerships with services dedicated to supporting young people, head to Our Partners – West Yorkshire Liaison & Diversion (wyliaisondiversion.org)