This page covers the ways in which we help our clients, and holds some information about the places we work with and refer to.
Liaison and Diversion Education, Training and Employment
The Liaison and Diversion Education, Training and Employment team support service users with identified Education, Training and Employment progression goals to overcome barriers to progression and to develop skills to support our clients into further opportunities.
We also support the Peer & Volunteer Coordinator through recruiting and training potential volunteers with lived experience with an accredited peer mentor training programme.
Interested in becoming a volunteer with Liaison and Diversion? Check out the leaflet.
Working closely with local partners we aim to increase progression opportunities and support for our clients.
Take a look at our services directory.
To find out more about our current opportunities and updates from us take a look at our Twitter feed.
"This service and the people who work there save lives. They go about their work quietly, no seeking of praise or recognition but it's entirely deserved and should be given more. The work is hard, and draining but vital, so they continue. Huge respect."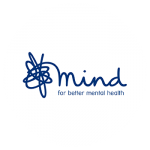 The Liaison and Diversion Service refer our clients to this service primarily when they need mental health support, however some Local Mind Charities offer support around housing, Substance abuse and Debt.
Mind is a donation/grant funded Mental Health Charity founded in 1946 when they were originally known as the National Association of Mental Health (NAMH), this was later changed to 'MIND' in 1972, and the lower case version 'Mind' in the 1990s.
Their mission is to provide advice and support to empower anyone experiencing a mental health problem. They state that they "…will not give up until everyone experiencing a mental health problem gets support and respect".
Mind offer a very large and diverse variety of support types and work hard to engage in activities that support mental health rights. They work with 132 Local Mind Associations, and hold campaigns to make a difference in the world of Mental Health.
Local Minds are independent charities that provide different things depending on which organisation they're attached to, and can tailor their support to the community they are based in, to ensure each individual can receive the best support for them. Despite what some may think, these charities do not all work the same, Mind encourages Local Minds to be diverse as this allows each service to be tailored effectively.
Mind engage in campaigns for the rights of mental health victims, to raise awareness and gain respect for those who experience mental health issues. They currently have over 40,000 campaigners on their side who are also fighting the corner for mental health respect.
"Initially when I was offered support I wasn't sure how it would support me. Liaison and Diversion has been fantastic and helped me engage in other services. When I was in contact with the police the support was invaluable and I cant thank you enough for the guidance you have given me."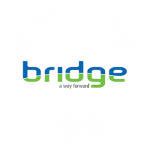 The Liaison and Diversion Service refer to Bridge when our clients are likely to benefit from harm reduction, detoxifying, support with substance misuse and addiction or help with other complex needs.
The Bridge Project is a non-profit organisation set up by volunteers to support individuals who suffer from substance and alcohol misuse. The service began in 1983, with the vision of supporting individuals, in Bradford, who were users of street drugs. The service continued to grow and explored providing support such as: Harm reduction, Detoxing, Addiction support and aid with other complex needs.
After a short period of time, the service began to open more options for a wider range of people; they opened a gym in the cellars underneath the treatment areas that service users can access to improve mental and physical wellbeing, and services for young people and their families. By 2012 Bridge had set up another service in partnership with the NHS, they called this the Fresh Start Recovery Hub. It is a single point of contact for adults who require drug treatments, in Bradford. This service provides intense work in 8 week blocks to make sure that each individual receives the vital help they need at the beginning of their recovery journey.
The Bridge project have very strong and driven values, the service believe that people are capable of change and have a right to high quality support:
Integrity – always doing the right thing
Compassion – not judging the people who use our services, responding to them with kindness and understanding
Empowerment – enabling people to achieve their full potential
Equitable – respecting each person's uniqueness and treating them fairly
Ambition – striving for excellence
Sustainable – ensuring we are in for the long haul
Boldness – willingness to take calculated risks and having courage to face challenges
"Liaison and Diversion couldn't have been more helpful with my daughter, you dropped everything to adhere to her needs and I am forever grateful for that. Liaison and Diversion helped my daughter open up and see things differently and I really appreciate your constant support so thank you."
Housing Support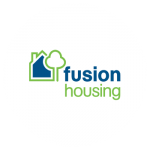 The Liaison and Diversion Service will refer clients into Fusion Housing if they need extra support with housing related problems, and/or if clients would benefit from support around learning and development.
Fusion Housing is a Non-Profit Charity was founded in 2010, however it has grown from a different service called SHAP – This is a charity that worked to support young people with maintaining (and keeping) their tenancies, and CHAS – This is a housing advice service based in Kirklees.
Fusion Housing offer many different types of housing/accommodation support. Their main area is supporting young people across the Kirklees area, this includes young parents, Refugees and Asian Women. However, the service offer other areas of support such as: a Bond Guarantee Service (this supports individuals who do NOT have children, who are on a low income and who are in band C/D/E with the council, the aim of this support is to help individuals who match this criteria to tie down a rented property). Another area of support is their foodbanks, based at their Dewsbury offices and North Kirklees, providing donated food to those who cannot afford it. More support and information is available on their website.
"Fusion Housing is committed to providing a high quality of service to all its clients and believe in the importance of continually striving to maintain and increase our standards. Our hard work and dedication to client service is evidenced by the recognised accreditation and quality marks awarded to us."
What have Liaison and Diversion done to engage BME clients, BME champions have been identified in each area with responsibility to link with partners, services and community leaders, help and assists colleagues and monitor engagement across the sites. This includes locality site leads, but also included court, youth and female lead to ensure as many as possible needs are considered and ultimately met.
The BME champions have monthly meetings to share learning to push consistency across the sites. These meetings have so far been vital in coming up with ideas to help shape the service. The champions have experience working with BME clients, and having South Asian representatives that better understand the communities we serve.
The service are working hard around community engagement, the team are having meetings with Police and other partners to try and increase knowledge and understanding of Liaison and Diversion in the community.
Workshop in 2021 to discuss custody approach. Lots of cultural sensitivities such as taboos around mental health and substances in custody with the communities we serve and workshop to look through these and how we should adapt approach to different backgrounds. Equality & Diversity training delivered by Touchstone has been attended by staff and rest to complete soon. Aim is to improve staff's understanding on the differences in culture and how this can be used to better engage clients.
The Liaison and Diversion service now have cards in the 10 top spoken languages in West Yorkshire in custodies to advise BME clients, these state "Liaison & Diversion are here to help. If you would like support please contact on…"
Languages include:
The cards direct clients in the direction of the new Liaison and Diversion website which clearly allows clients to alter the language on the website.
The West Yorkshire Liaison and Diversion team are becoming increasingly diverse and have several members of staff who speak second languages, the service plan to use these resources to help clients with an initial phone call to explain the service and support. In total over 7 languages are spoken fluently, such as Gujarati, Punjabi, Urdu, Bengali, Arabic and we will be putting together an approach whereby this vital resource can be used for those clients where English is not fluent.
BME engagement in Liaison and Diversion, it was outlined that people from BME backgrounds are less likely to identify vulnerabilities to police on their risk assessment. As a result, these people are less likely to received L&D support and is one of the factors as to why L&D engagement with these communities is lower. We therefore are trialing a pilot scheme in Leeds custody in which we are seeing all those from a BME background for a 6 month period. So far, 15 clients have accepted support and engaged who had been identified as having no vulnerabilities and these were from Black and Asian backgrounds.
For example, White arrests, 6.5% declare no vulnerabilities on risk assessment – that rises to 8.2% for Asian, then jumps up to 15.4% for Black/Black British. That was from 5224 arrests for those identifying as white, 1157 for Asian/Asian British, 357 for Black/Black British. The number is significantly lower so need more data but this shows that people may be being excluded from receiving L&D support as not identifying any vulnerabilities on risk assessment.
The team have regular discussions with partners in the police, PAFRAS and Refugee Action who specialise in Immigration & asylum support. There has been examples of clients who have No Recourse to Public Funds and are left without support. As we leave the EU this year, there is likely to be a jump in those with No Recourse to Public Funds.
Liaison and Diversion have two members of staff with lots of experience in this area.
Liaison and Diversion are aware there is much more to be done but the data shows that we have definitely seen an increase in BME engagement across the service. For example in Bradford, where the discrepancies were first highlighted, in Jan 2019 29% of all arrests were people from an Asian background yet only they made up only 16% of our caseload. In January 2020 27% of all arrests were Asian and 17% of caseload.
There are 3 big barriers to engagement that were identified in Task & Finish group – language, not having a diverse enough staff to represent the communities we serve, and people not identifying vulnerabilities and engaging in the custody setting – including a lack of knowledge of L&D and understanding. We have put very clear plans in place to try and find solutions to these barriers and are making progress. We have ambitions to go much further and will be looking to implement new approaches and strategies as this year develops. Community engagement and custody approach two areas to really focus on in the coming 6-12 months.
"Initially when I was offered support I wasn't sure how it would support me. Liaison and Diversion has been fantastic and helped me engage in other services. When I was in contact with the police the support was invaluable and I cant thank you enough for the guidance you have given me."
"Thank you so much so lost without your help, couldn't of got through the past few days without it."
"I'm actually imaging feeling OK again, it feels like you're my bit of sunshine today. Thank you so much for your help."
"You've been fantastic, thanks again for all your support."
"Thank you for all your help so far, you have been great. I never expected to get support so quickly."
"Initially when I was offered support I wasn't sure how it would support me. Liaison and Diversion has been fantastic and helped me engage in other services. When I was in contact with the police the support was invaluable and I cant thank you enough for the guidance you have given me."
"Couldn't have been there enough. Liaison and Diversion was really great, nothing negative to say about him. He really listened to both me and my son. Without him I am not sure what we would have done."
"We are dealing with lots of different services but by far Jim from Liaison and Diversion has been the best. He has even taught me things about young people today. I didn't think they had much to worry about but Jim explained the dangers in today's world for kids, with things like social media."
"She's great, really helpful and understanding, she helped me to see things in a more positive light. I have come such a long way in the past few months and that is down to Liaison and Diversion's help."
"I would like to say thank you to them for the support they provided to me, I am grateful for all their help and support and I would go to them for help and support in the future."
"It was a great experience working for them they are always very helpful and it is all positive."
"My support worker listened to me almost as a friend, never did I feel uncomfortable to talk."
"Liaison and Diversion have helped me so much and supported me with everything, cant thank them enough."
"Although I initially didn't think I needed this support. It has been really supportive and would recommend it."